From The Guardian: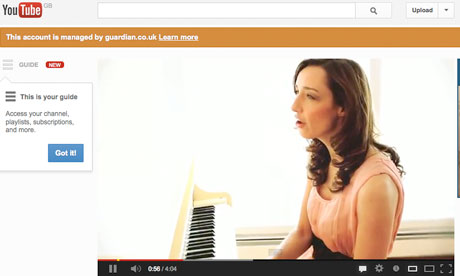 Jenn Bostic's song Jealous of the Angels has been covered in more than 400 user-generated videos online
In my last Plugged in blogpost I explored how record labels are making money from their official videos on YouTube and Vevo. So far, however, songwriters (including myself) have received next to no money from their collection societies, despite getting millions (in some cases hundreds of millions) of views. This is not only unfair, but unsustainable.
Collection societies such as BMI and ASCAP have blanket licences with Google-owned YouTube, which currently only pays royalties of about $40 per million streams, according to recent royalty statements. In the UK the PRS signed a deal with YouTube back in 2009 for a lump sum – a deal even the PRS would admit was really bad. A new licensing deal with the company is now being finalised, and sources close to the negotiations claim it will be better.
But songwriters may be missing out on YouTube ad revenue that they can rightly claim, including from user-generated content (UGC). BMI, ASCAP and PRS licences only cover performances – and YouTube videos that include music require a mechanical synch licence, as it "synchs" the music with visual media.
Continue reading the rest of the story on The Guardian