From Variety: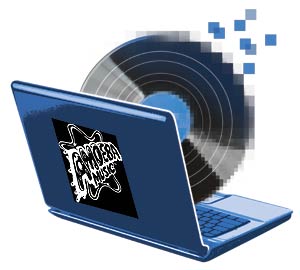 California-based mega-retailer Amoeba Music, the last big record store on the block, has moved into the digital age with both feet, with its inauguration of a revamped website. And possibly the most intriguing element of that site, and a direct reflection of Ameoba's dig-deeper philosophy, is the so-called Vinyl Vaults section — thousands of rare and out-of-print LPs, 78s and 45s that flow through the company's three outlets in any given week — now available for sale via download.
"We've been digitizing a lot," says Jim Henderson, who owns Amoeba along with partners Marc Weinstein, Karen Pearson and Dave Prinz. "What you see now is the lost-between-the-cracks, underappreciated, undervalued (music) from dead labels, (obscure) artists, stuff that we really stand behind. It's mostly in the rock genre, with a lot of jazz, a lot of blues, some country, some spoken word. There are some oddities for sure."
Many of the LPs have been getting remastering upgrades from the original vinyl and shellac sources. Currently, there are only about 1,000 titles for sale, but Amoeba is adding 10 or 15 more every day.
Continue reading the rest of the story on Variety