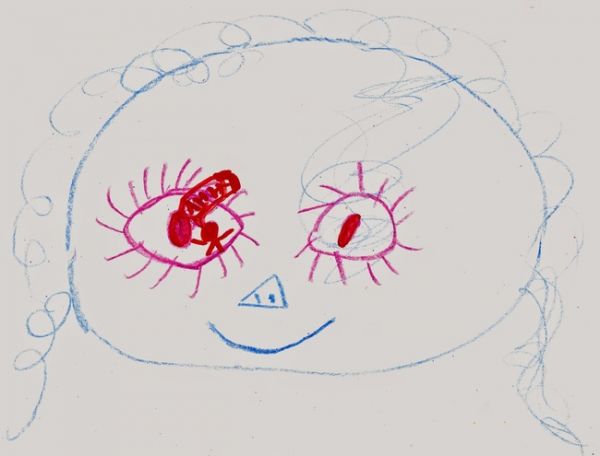 Lost in Your Eyes, Debbie Gibson
You know that moment when you first hear a style of music, like jazz or metal, and you just fall in in love with it? Little Sam Burnett first heard Devo's song "Whip It" when he was about two years old, and fell hard. The experience had a huge effect on him, and he began to obsess over 1980s music after that. He just can't get enough, he just can't get enough…sorry.
Since then, Sam has created drawinsg that illustrated the song he digs, and the results might hold up better than some 80s album covers.
See a bigger collection of Sam's 80s music artwork here.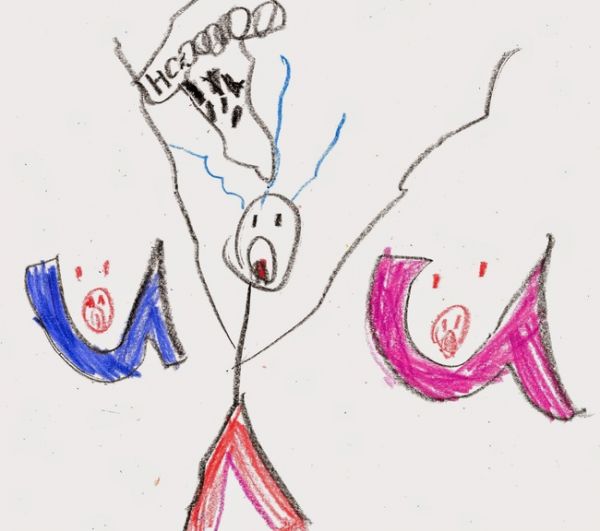 Crazy for You, Madonna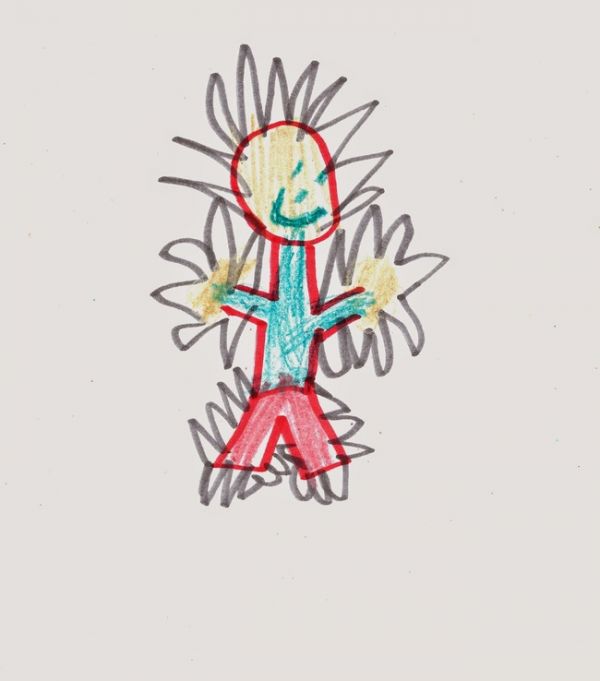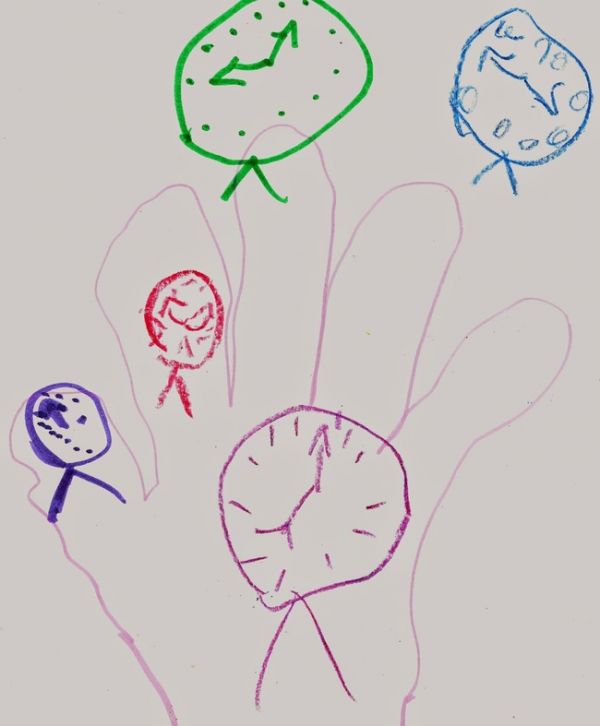 Too Much Time on My Hands, Styx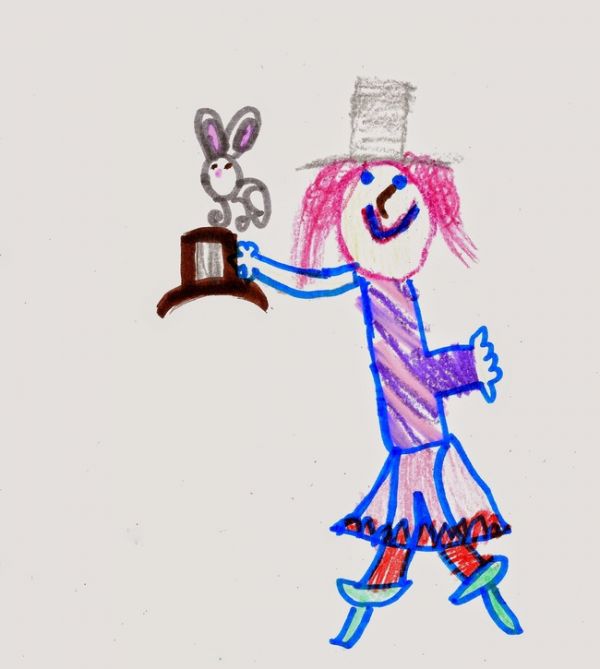 Every Little Thing She Does is Magic, The Police