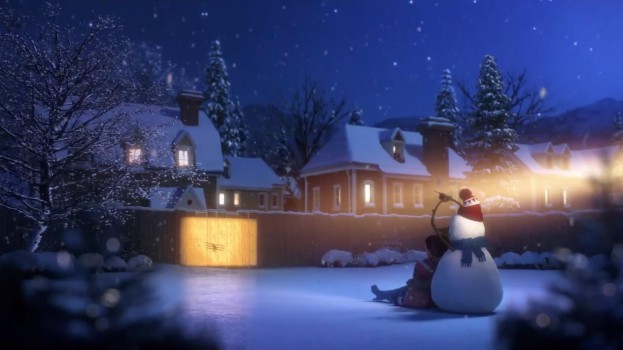 With its new "See The Big Picture" brand platform, Cineplex Entertainment is trying to forge an emotional connection with Canadians who need to take a break.
The new platform launches today with an animated short called "Lily & the Snowman." In it, a young girl's snowman come to life, as do the stories he tells using the shadows cast from a light in the house. Once Lily sees that the morning light makes the snowman melt, she finds a daytime home for him in the garage fridge, bringing him out every night to play. That fridge becomes a more permanent, frost-bitten home as Lily gets older and has less time to play with him, until a late night at the office reminds her of how important taking some time for entertainment is for herself (and her family).
In January, the rendition of Genesis' "Follow You, Follow Me" by Vapor featuring Adaline featured in the video will be made available for purchase, with proceeds going to Free the Children, Cineplex's national charity partner.
Via Strategy