Music is TikTok's universal language, each song representing a flourishing web of emotions, in-jokes, and dances. As the spaces where people normally enjoy music were impacted by the pandemic, TikTok helped fill the need for communal musical experience in the US. Powered by its community, TikTok became America's go-to platform for music discovery, as well as a launching pad for smash hits by artists of all genres.
The growth of TikTok in 2020 produced some staggering numbers. Over 176 different songs surpassed 1 billion video views as TikTok sounds. Earlier this month, "The Playlist" was revealed as part of the Year On TikTok: Top 100 retrospective, highlighting the most significant songs on TikTok in 2020. Together, those songs racked up over 50 billion video views on over 125 million creations, and 5 of them reached #1 on the Billboard Hot 100. Nearly 90 songs that trended on the platform in 2020 climbed onto the Top 100 charts in the U.S., with 15 of those reaching #1 on a Billboard chart. Just in the past year over 70 artists that have broken on the platform have received major label deals, including Claire Rosinkranz, Dixie D'Amelio, Powfu, Priscilla Block and Tai Verdes, and dozens more have charted on Rolling Stone's Breakthrough 25. To help take stock of music's massive year on TikTok, we're unveiling our first-ever U.S. music report.
"We at TikTok share our community's passion for music and we're dedicated to providing a platform where artists and fans can interact and thrive. It has been inspiring to watch our community bring new talent to the forefront, help send songs up the charts, and use music to create an oasis of joy during a trying time. We will continue to work hard to make TikTok a platform that supports artists and encourages musical engagement and discovery." – Ole Obermann, Global Head of Music at TikTok. 
Now, let's explore the music that mattered on TikTok this year in the United States, tracking the community's favorite genres, celebrating the app's biggest stars, and shining a spotlight on emerging artists who used TikTok to jumpstart their careers. We'll also take a look at classic songs that the community loved, marvel at some meme-worthy songs that became TikTok hits, and highlight some of our music initiatives that honored the diverse and bustling community of musicians and creators on the platform.
We hope you're in the "Mood" to think outside of "The Box" and to go off the "Deep End," as we take a detailed look at how music shaped the year on TikTok, and how TikTok shaped this year in music.
Real Quick: The Fastest Songs To A Billion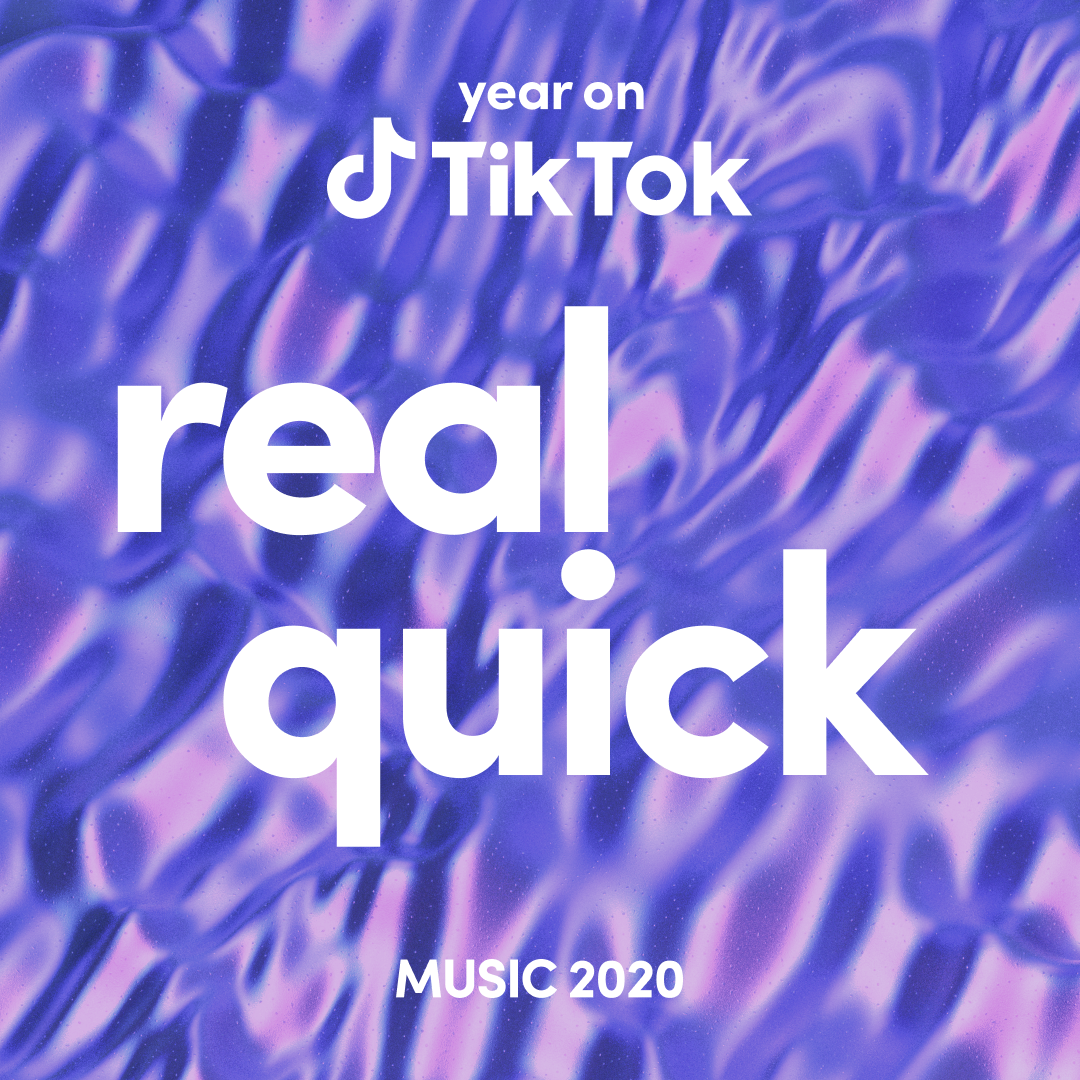 The 176 songs that reached 1 billion video views on TikTok all reached that stunning benchmark via different paths. Drake's ultra-viral "Toosie Slide" generated a billion views in just three days, and superstar collab "WAP" by Cardi B & Megan Thee Stallion did the same in just two weeks. Other songs, like Harry Styles' "Watermelon Sugar" and Surf Mesa's "ily (i love you baby)" had slow and steady climbs that sustained the better part of a year. 
The below list of the ten fastest songs to reach 1 billion video views reflects the community's enthusiasm for new songs by stars like Drake and Billie Eilish, but some of the year's most viral hits came from unexpected sources. The list includes rap hits from regional stars like Detroit's Sada Baby and Houston's BeatKing, and songs by artists like Popp Hunna and WhoHeem who were virtually unknown before their viral moment. Songs didn't have to be new, or even recently released to cross the billion view threshold: "Say I Yi Yi" (2002) and "Where Is The Love?" (2003) demonstrated how the TikTok community can turn catalog cuts into viral hits. Check out the top ten below: 
"Toosie Slide " – Drake

"WAP" (feat. Megan Thee Stallion) – Cardi B

"Therefore I Am" – Billie Eilish

"Lets Link" – WhoHeem

"Say I Yi Yi" – Ying Yang Twins

"Where Is The Love?" – The Black Eyed Peas

"Whole Lotta Choppas" – Sada Baby

"Adderall (Corvette Corvette)" – Popp Hunna

"Mood Swings" – Pop Smoke

"THICK" – DJ Chose & Beatking
Pick Your Sound: Top Genres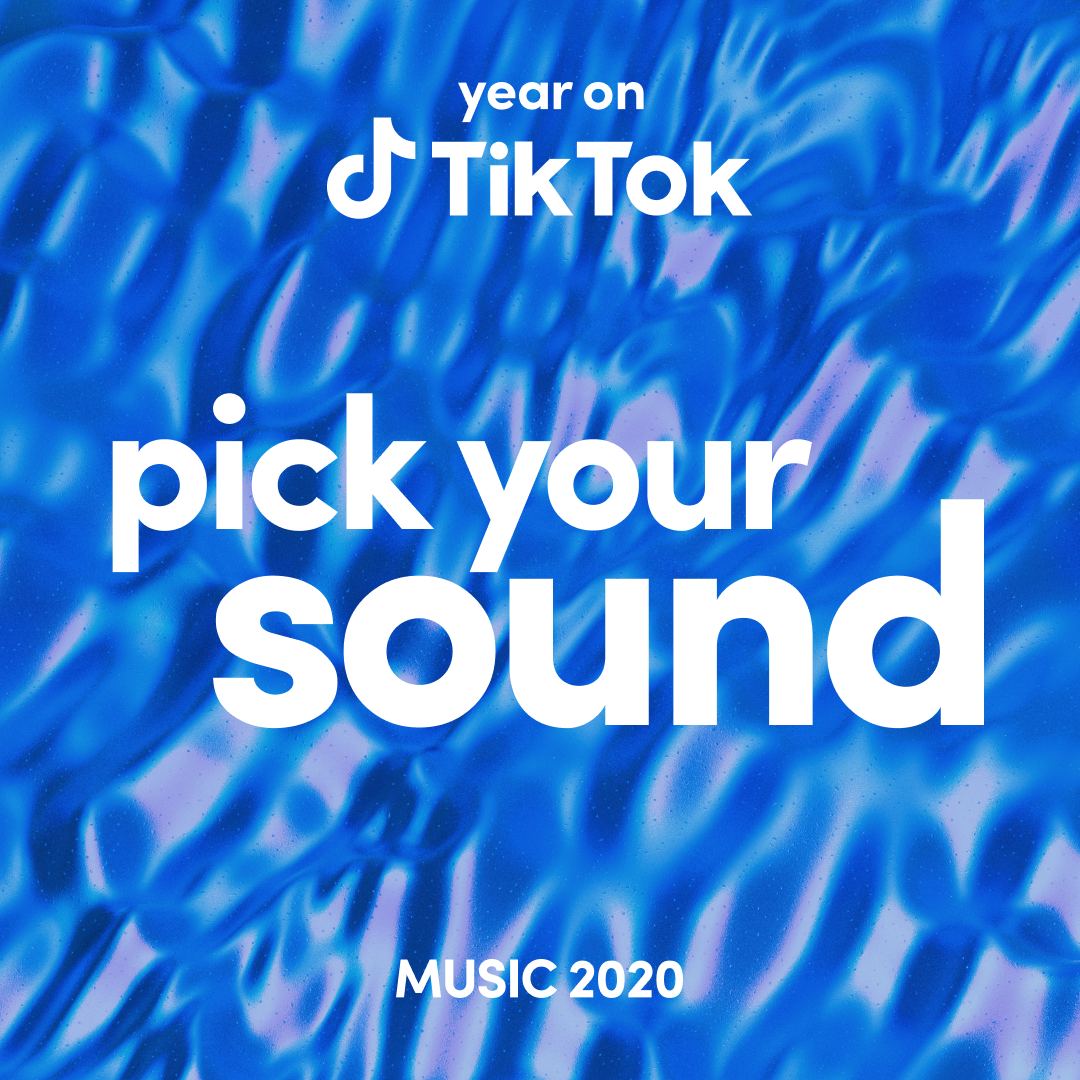 TikTok is home to a diverse community, with diverse tastes to match. Trending music on TikTok encompasses the entirety of the music spectrum, its most popular genres echoing the tastes of the public at large.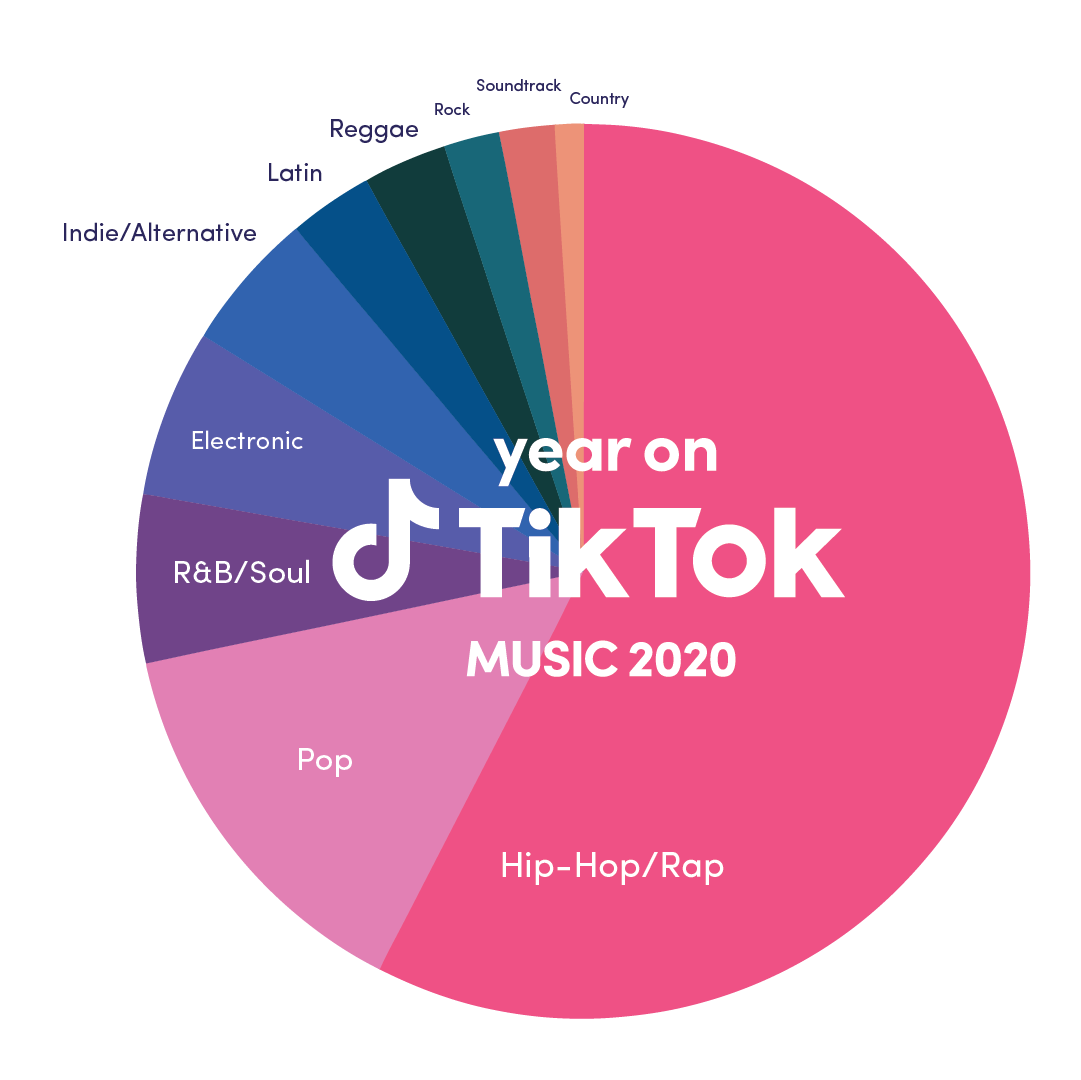 Boosted by megastars like Megan Thee Stallion and DaBaby, but also by up-and-comers like Kenndogg, Popp Hunna, and countless others, Hip-Hop led the way by a large margin. Coming in second was pop music, bolstered by big names like BTS, Justin Bieber, and Dua Lipa. 
Other genres that caught the community's attention include R&B (stars like The Weeknd, Jhené Aiko, and risers like Vedo and Tai Verdes), Electronic (Dillon Francis, Alan Walker, and Diplo show the playful sides of their personalities on their TikTok pages), and the broad indie-alternative coalition (ranging from Wallows to MGMT to Molchat Doma). 
Among the biggest growing genres is Latin music, whose trending songs ranged from trap/reggaeton bangers like Ozuna's "Caramelo" to traditionalist tracks like "Espejeando" by Los Tucanes De Tijuana. Meanwhile, internet-savvy Country stars like Luke Combs, Morgan Wallen, Kelsea Ballerini and Breland helped the genre have another strong year on the platform.
NOTE: The graphic above lists the top 10 genres on the platform by number of video creations, represented by the percentage of video creations with sounds from each genre.
They've Got The Hits:  Top Artist Catalog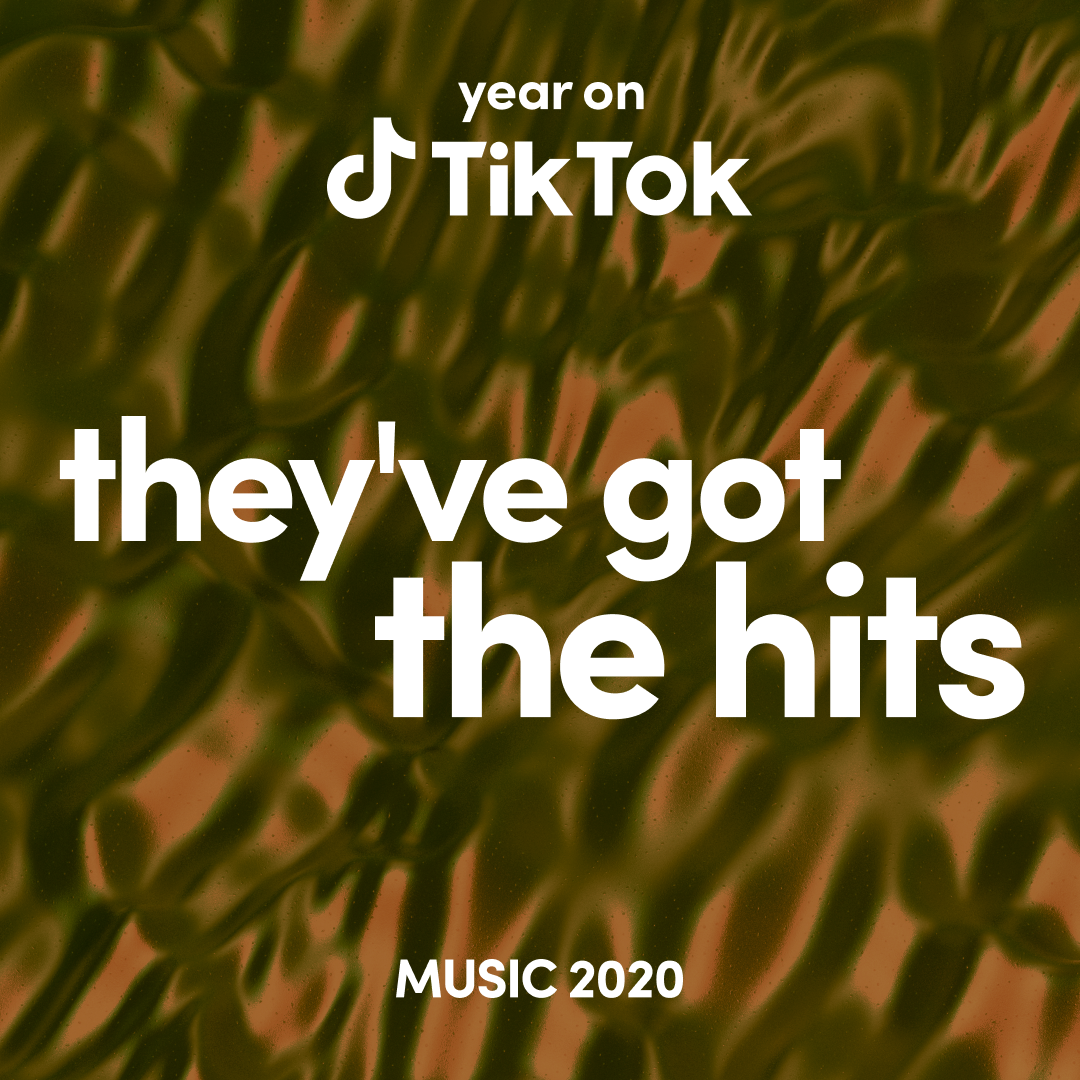 The TikTok community gravitates to songs that are confident, empowering, sonically unique, and danceable. It should be no surprise that TikTok's most popular artists of 2020 are experts at creating these kinds of bops. Scoring a viral hit on the platform helps build familiarity for the artist–if an artist has one viral hit, there's a very good chance that subsequent songs will have success as well. The ten most-viewed artist of the year each built up their resumes with multiple TikTok hits.
Megan Thee Stallion scored two of the year's biggest hits with "Savage" and "WAP," while nearly the entirety of Doja Cat's Hot Pink album inspired a TikTok trend. The community honored the memory of Pop Smoke by making trending hits out of four songs from his debut album Shoot For The Stars, Aim For The Moon, which spent the whole summer in the Billboard Top 5. Rap stars like Roddy Ricch, DaBaby, and Lil Uzi Vert delivered turn-up, Dua Lipa brought Future Nostalgia, and Don Toliver delivered smooth-voiced vibes. Meanwhile, Melanie Martinez established herself as a major pop star with the flirty single "Play Date," and 20-year-old 24kGoldn broke big on the Billboard charts with "Mood" ft. iann dior.
Check out the ten most viewed artists by catalog on TikTok in 2020: