It's been more than 25 years since we last received an album from disco funk legends Nile Rodgers & Chic, however the long anticipated wait is almost over. It's About Time, the group's first album since 1992's Chic-ism, arrives on September 7th.
As our recently appointed Chief Creative Advisor, Nile has made Abbey Road Studios his UK creative base for the new album and today sees the release of the first official single, Till The World Falls.
Highly infectious and steeped in classic Chic, Till The World Falls features the talented Mura Masa, Cosha and Vic Mensa and was recorded between Abbey Road's Front Room and Gatehouse studios. The grooving song cements Rodgers' legacy, continuing to expand the realms of possibility with popular music.
Nile Rodgers & Chic gave Abbey Road Studios a first taste of what to expect from the new album when they joined Jools Holland for Later last week to perform alongside Mura Masa and Cosha, on Till The World Falls, with NAO on Boogie All Night, as well as Chic classics, I Want Your Love and Good Times.
The striking album artwork has also been released, which pays homage to the iconic image that adorned the band's 1977 debut LP. The artwork for It's About Time features models Duckie Thot and Jazzelle Zanaughtti who are not only fashion icons, but also keen activists for women of colour in fashion.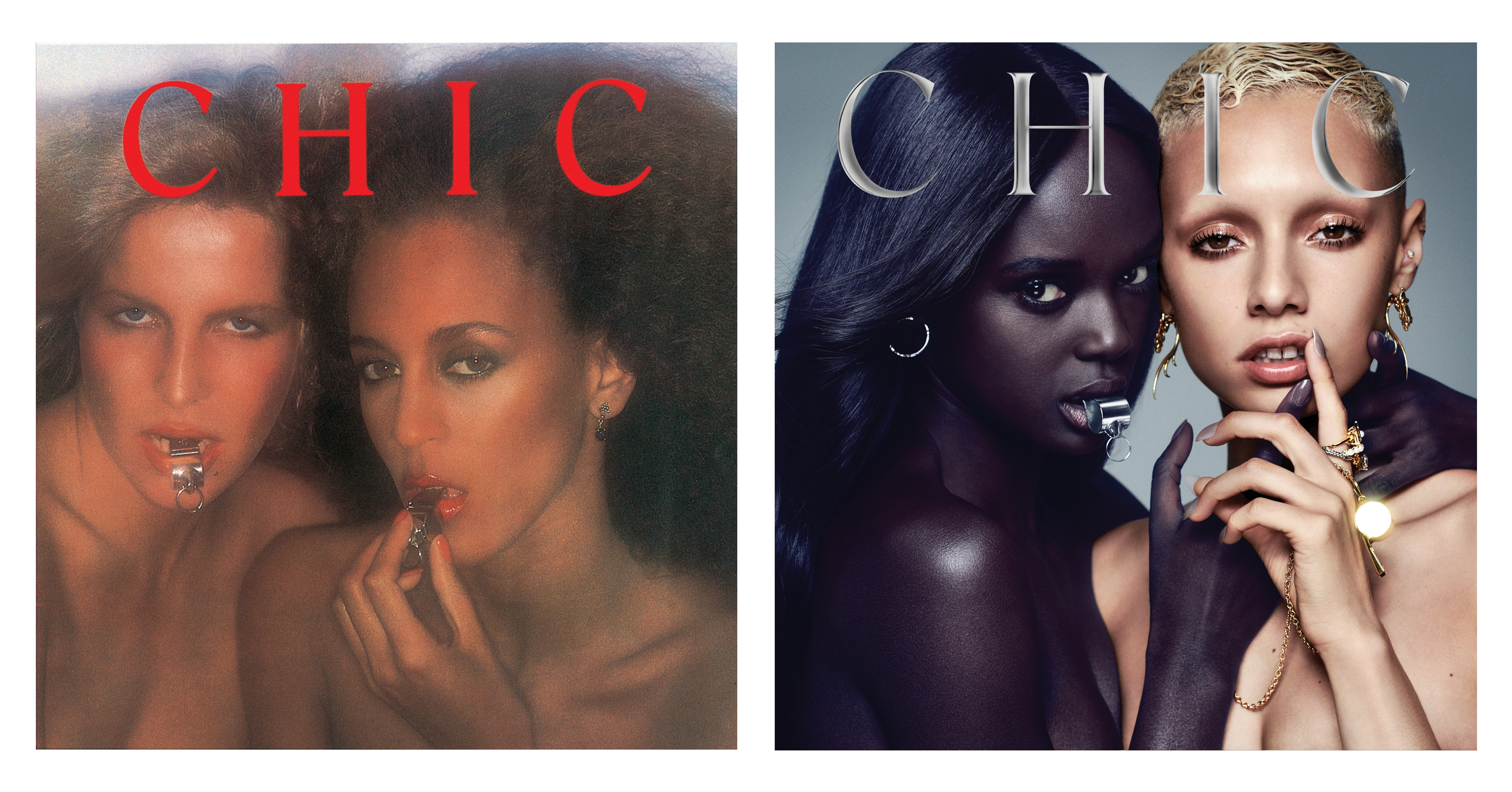 "When I first came up with the concept for the first Chic album cover more than 40 years ago it was a deliberate statement that we could all be abundant, we could all be with the beautiful people, we could all be included, we could all have good times. Looking at the world today for the release of It's About Time I felt that it was important to make those statements again for a new generation" – Nile Rodgers
Here's a behind the scenes glimpse at the cover shoot for It's About Time:
The new record also features exciting collaborations with the likes of Anderson .Paak, Vic Mensa and Craig David with many of the recording sessions held at Abbey Road Studios.
It's About Time is out September 7, 2018.
Pre-order the album here.